ALASKA'S WORST CONDITIONS
ARE OUR BEST TEST.
When meticulous engineering meets an unwavering commitment to quality, the result is unmistakeably Mazda. We test in some of the arctic's most extreme climates and conditions to ensure our vehicles can withstand the elements.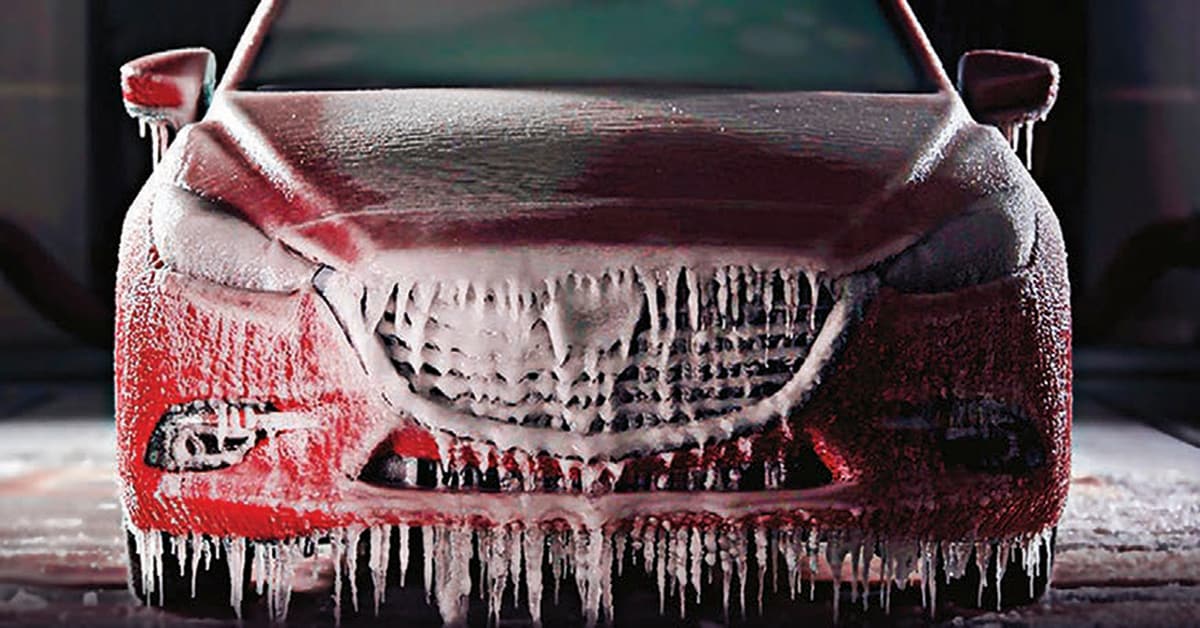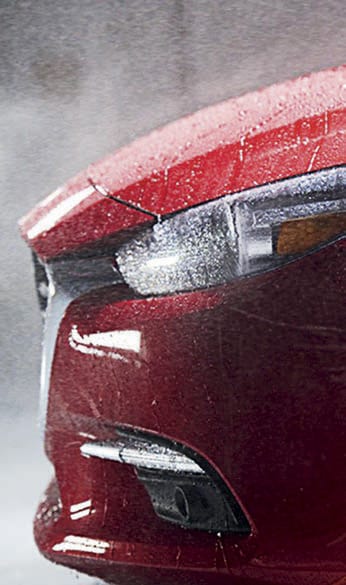 CORROSIVE CLIMATES
With salt water blowing off the ocean, and more hydrogen in the air than normal, Halifax, Nova Scotia, Canada is the perfect storm for corrosion. That's why we recruit Mazda owners from Halifax and assess how their vehicles fare against the climate.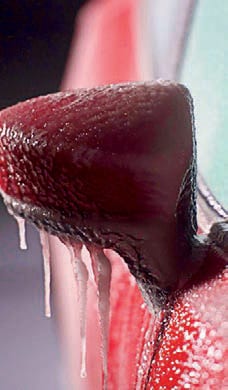 EXTREME COLD
The frigid temperatures and dramatic snowfalls of Valdez, Alaska, help us test for the immediate effects of cold weather. This helps us ensure the reliability of our vehicles in the most extreme winter conditions.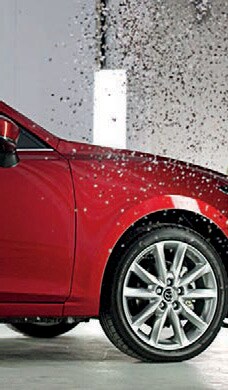 WINTER ROADS
Anchorage uses a unique combination of potassium acetate, salted sands, and gravel on Anchorage roadways. A long freeze-thaw spring breakup cycle exposes gravel that can flick-up and chip the paint, exposing metal that can be vulnerable to corrosion from the salted sand. We test here so that our vehicles are prepared for this threat.
> SKYACTIV-Body: In contrast to traditional car bodies, the fluid design and unique curvature of our SKYACTIV-Body eliminates many right angles and brackets where moisture can seep in. This dramatically minimizes opportunities for corrosion.
> Sealed Doors: While many vehicle doors shift over time, ours are stamped from just two pieces of sheet metal. This means that Mazda car doors fit tightly in their frame, minimizing opportunities for corrosion.
> Synthetic Oil: To combat cold starts, we only use high-quality synthetic oil in our engines. This improves oil flow and reduces friction in cold temperatures so you can keep driving in almost any weather.
> Engine Insulation: We seal our engines on the bottom and insulate them on the top to further protect them from the elements. This enclosure also ensures that heat radiates quicker for optimal engine performance, even in freezing cold temperatures.
> Zinc-Coated Steel: We fortify areas of our vehicles that are especially vulnerable to corrosion with plates of zinc-coated steel. This specialized metal makes corrosion nearly impossible, offering your vehicle added protection.
> PREDICTIVE I-ACTIVE® AWD: Weather and road conditions can change in an instant. That's why available i-ACTIV® AWD helps predict when all-wheel drive might be needed, monitoring everything from outside temperature to throttle input and braking patterns. It then preemptively optimizes torque distribution to help curb traction loss. You may never even notice the change. Which is exactly what Mazda intended.